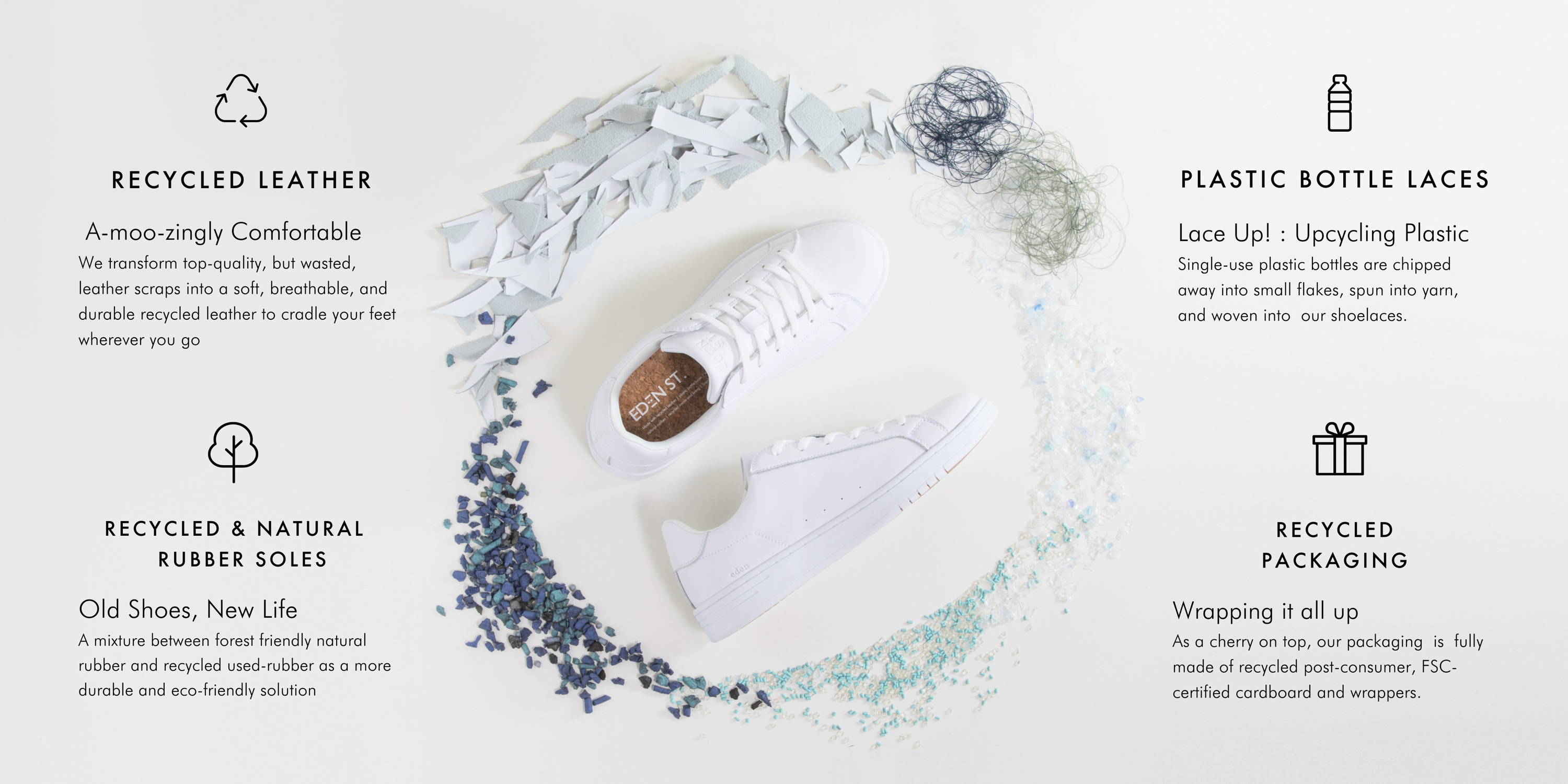 Fully Recycled. Inside and Out.
We believe in more than just the surface- level stuff
Take a deep dive into the inner operations of Eden Street Sneakers.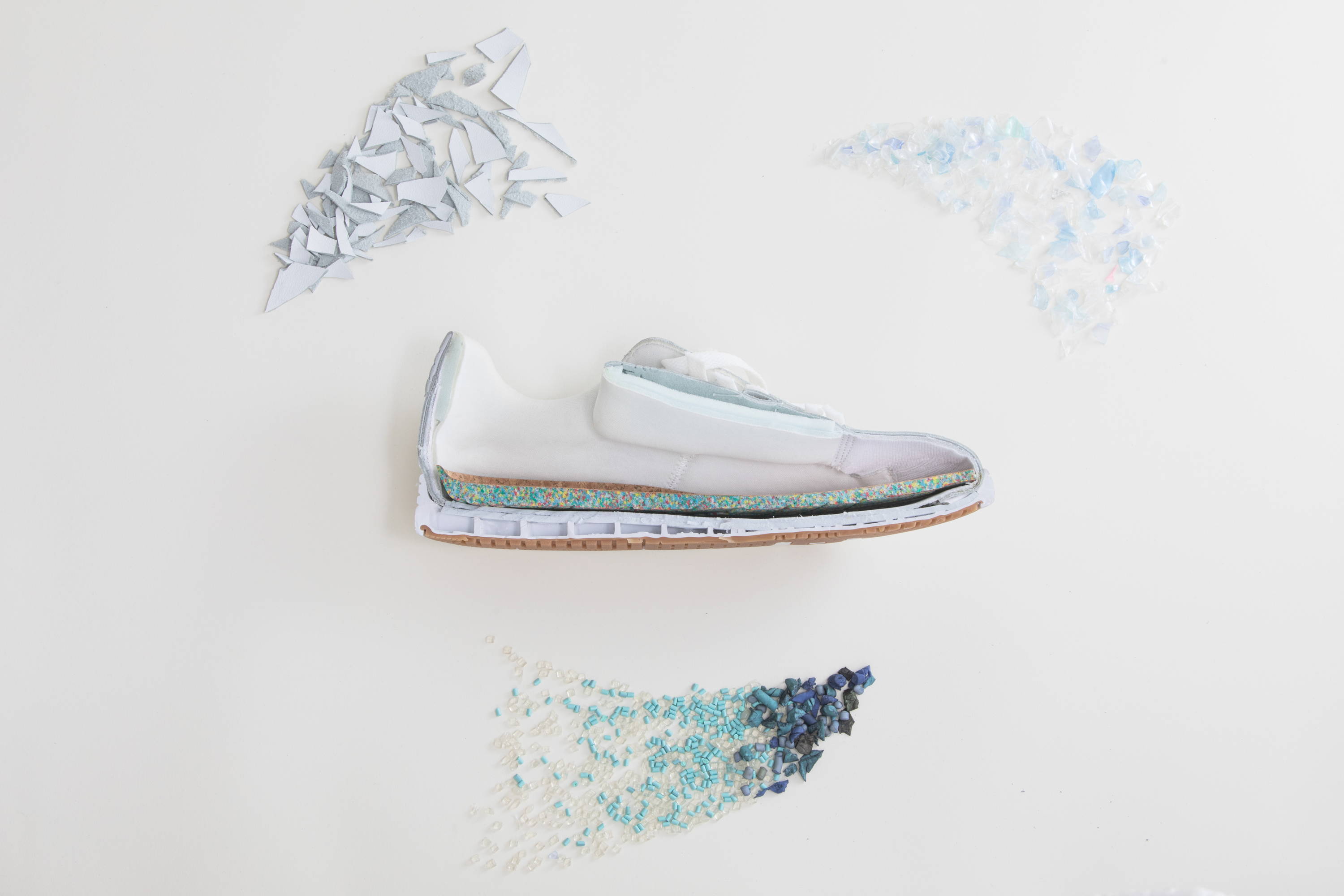 Insoles
Support. Ease. Bounce.
Molded to brace the riffs and edges of your feet. Using recycled materials, our insoles provides generous support.
Inner- Lining
Soft. Smooth. Cozy.
Inner-linings that snuggles your feet.Who knew plastic bottles can be this comfortable?
---